Medical device designers and manufacturers have crucial responsibilities from the pre- to the post-market phases of their products. Meticulous testing during design and development as well as close monitoring of systems' performances aftermarket ensure long-life devices that can be trusted. ePeak can assist in every phase of the medical device life cycle.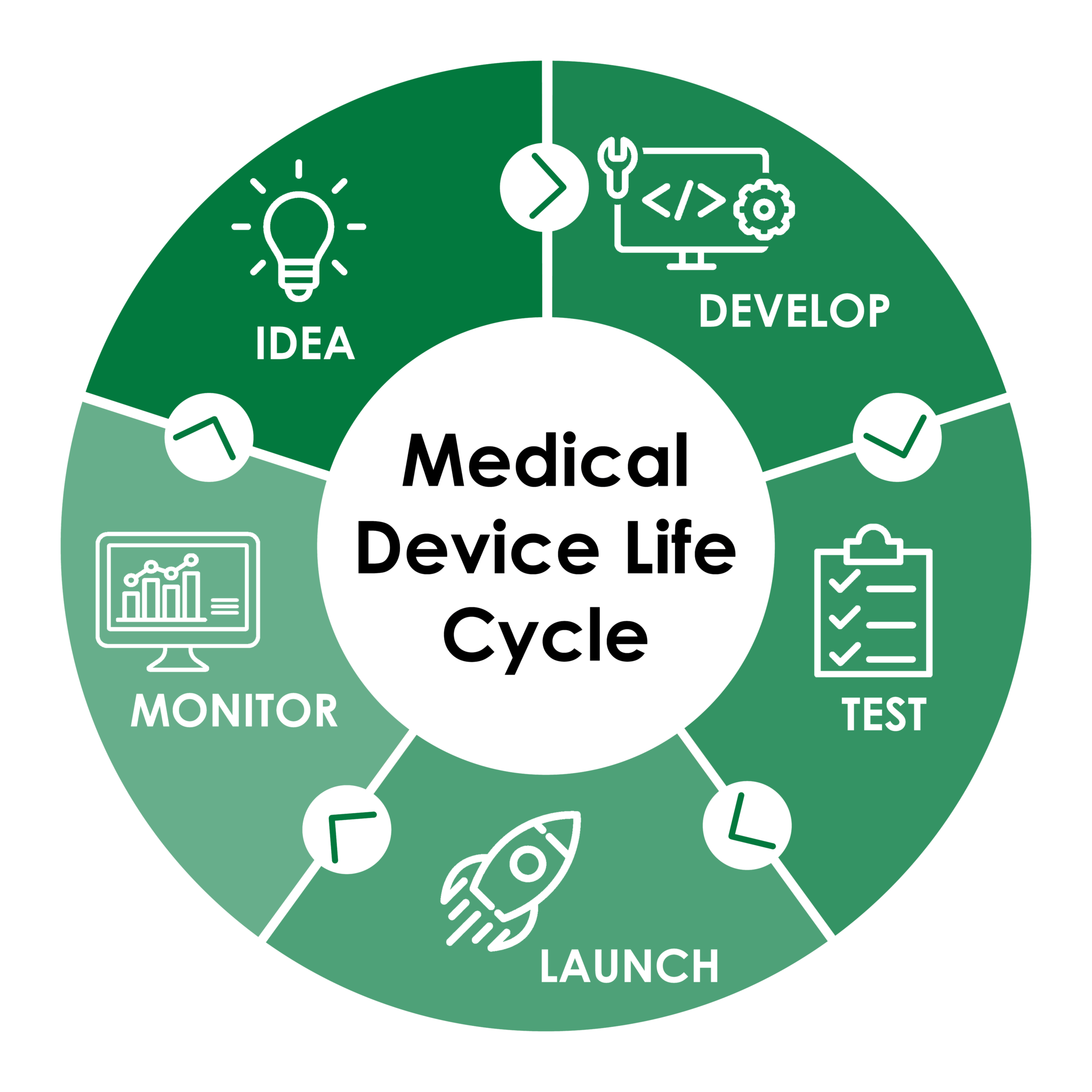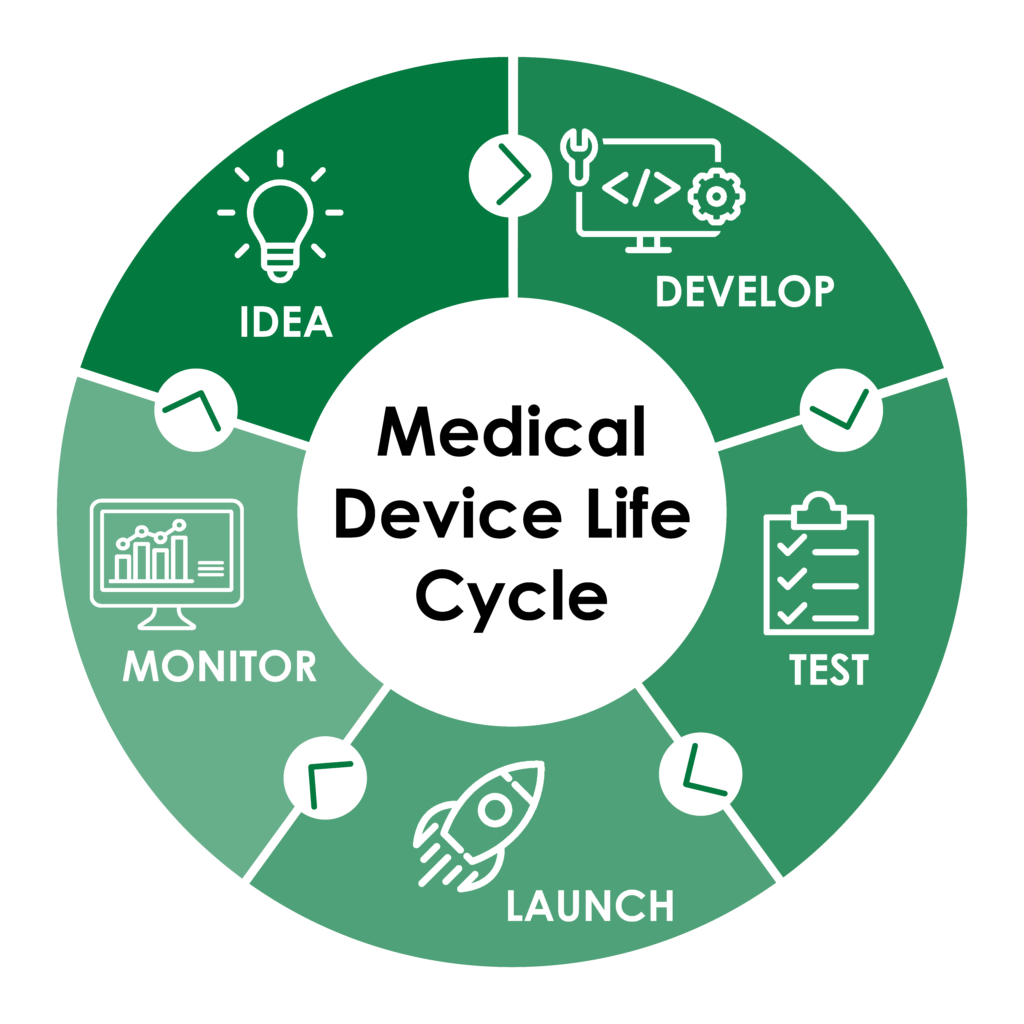 You have an idea to solve a medical problem! This is the first step in the long, rewarding process to turn your solution into a working, viable, marketable product.
This concept stage is when the product's capabilities and possibilities must be fully investigated. ePeak offers experienced engineers who can provide feasibility studies of your medical device idea and outline the details of how to turn that idea into a finalized product.
Product engineering involves models and prototypes to test the functionality of your medical device. In this phase, the device is designed, tested, and reviewed continuously until perfected. ePeak's engineers can establish any necessary software, compile and analyze any data, and incorporate user feedback into recommendations.
Depending on the use and risk level, medical devices need to meet different levels of regulatory criteria. During this stage of the process, those regulations will be fully understood so the final design is compliant.
Regulations and criteria for medical devices may fall into the Food and Drug Administration's system of three classes (Class I, Class II, or Class III). The class your device is categorized into will determine the type of validation tests required. This is the stage where clinical trials will take place (if applicable). ePeak will work with you to monitor the data from these trials and verification tests to recommend and/or implement any further design or software changes, if necessary. 
Your approved, viable medical device works and is ready to change the world of medicine!
During this stage, your product is introduced to the public and can be sold. ePeak's engineers can provide assistance with data visualization for training and support during this stage of the device cycle.
The life of a successful medical device idea never ends. Post-market data will be collected from users to monitor the results of your products. This information must be organized and continuously analyzed to implement and necessary updates or improvements. If your device is successful in this step, it could also be customized for different markets.
Partnering with ePeak means your software will be efficient and your data will be organized. We can help you assess the success of your product through data collection and analysis. Our engineers are skilled in data visualization and can develop dashboards to monitor your medical device's post-market life.